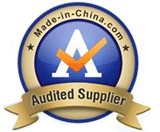 About Us
T-STAR International is located in Hangzhou China ,as a large-scale specialized manufacturer for screen printing machine,we are engaged in the whole line of R&D,producing and sales.

The T-STAR not only runs through the concept of scientific and technological innovation all the way,but also dare to be the creator,researcher and spreader in this printing equipment business.
The T-STAR products include manual and automatic Screen printing machine; UV dryers;Pad printer; racks and drying cabinets; screen cleaning and exposing units;stretching machine. It also includes frames, squeegee sharpeners, color mixers. T-STAR also supplies hundreds of screen printing supplies; from fabrics and frame adhesives, brushes, to pallets, squeegee blades and handles, emulsion removers, as well as hundreds of other items.
The T-STAR products are widely used in many fields like packaging industry,advertising business,ceramic decal,rubber decal,circuit board,thin-film switch,glasswork,plastic,etc.The T-STAR own a number of highly qualified professional technicians,and also we have set up a perfect after-sales service group to meet customers' requirements.
With many years of unceasing efforts, innovation and strictly quality control,we have gained the confidences and identifications from users and distributors all over the world